CUMULUS SPORT STARTED IN 2017
As a high school wrestling coach and former state champion wrestler, Alex became frustrated with the subpar knee pads his athletes were wearing. The knee pads were constantly slipping down, moving out of place, and falling apart, hindering his athletes' performance on the mat. Driven by a passion for sports and a desire to provide athletes with the best gear possible, we set out to create a solution. Our mission was clear - to design and manufacture top-notch sports equipment that would elevate the performance of every athlete who trusted our brand.
Drawing from Alex's expertise in wrestling and his understanding of the unique needs of athletes in various sports, we started crafting high-quality knee pads that could stand up to the demands of intense training and competition. The response from athletes was overwhelmingly positive, and we knew we were onto something special.
CUMULUS HAS GROWN
significantly, thanks to the unwavering support of our incredible customers and the passion of the athletes who proudly wear our gear. We've expanded our product lineup to include a wide range of sports equipment, from knee pads to other protective gear and performance-enhancing accessories.
As athletes ourselves, we know firsthand the difference that high-quality gear can make in the pursuit of excellence. That's why we pour our hearts and souls into every aspect of Cumulus Sport, from product design and materials sourcing to manufacturing and customer support.
Our dedication to quality, performance, and customer satisfaction is at the core of everything we do. We embrace innovation and continuously seek ways to push the boundaries of sports equipment design. We collaborate with athletes, coaches, and experts to gather insights and feedback, which fuel our drive to evolve and improve our products continually.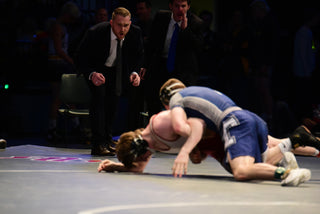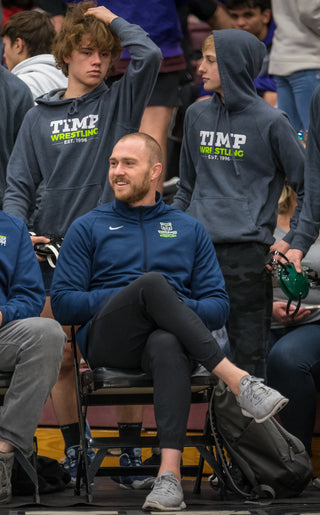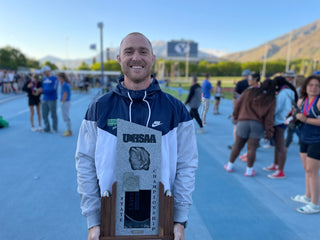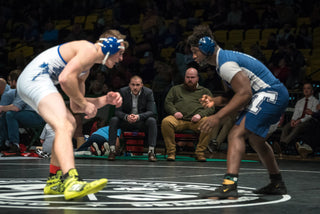 Alex grew up in Pleasant Grove, Utah, wrestling and running, while Annie, from Las Vegas, Nevada, enjoyed riding dirt bikes and playing soccer. We began dating during our time at Brigham Young University and have now been married for ten incredible years.
Our family of five, including our two daughters and son, resides in Springville, Utah. Besides co-operating Cumulus Sport with Annie, Alex works in Orem, Utah, as a high school P.E. teacher, head wrestling coach, and assistant track coach. Our work in youth sports has provided us with the incredible opportunity to serve our community, impact young athletes, and spend quality time together. We often find ourselves mat side at duels and tournaments, coaching and cheering for our team. When we're not immersed in the sports world, we also enjoy biking, grilling, and weightlifting as a family.
At Cumulus Sport, you're not just a customer; you're a part of our extended family. We're excited to continue this journey with you, celebrating your victories, supporting you through challenges, and providing you with the tools you need to excel in your chosen sport.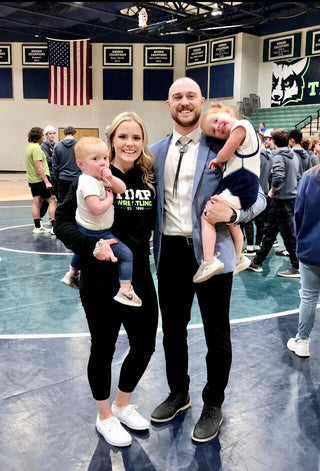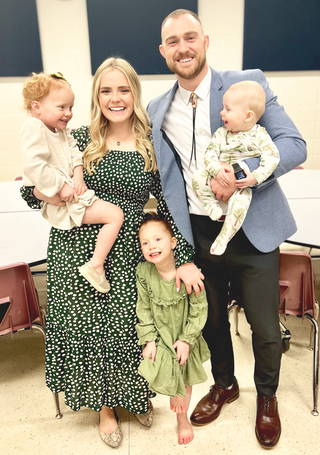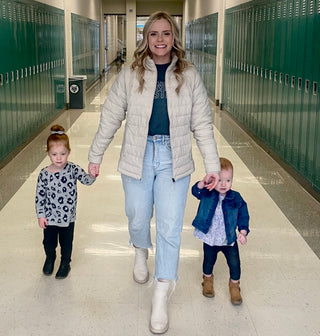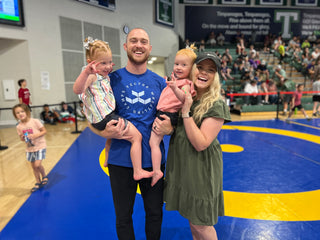 FOR BEING A PART OF OUR FAMILY'S STORY. TOGETHER, LET'S ELEVATE ATHLETES TO NEW HEIGHTS WITH CUMULUS SPORT. REIGN ON!
With gratitude, Alex & Annie Nicholes | Co-founders, Cumulus Sport |
OUR COLLECTIONS
Best Sellers
Custom Gear
Sleek Essentials
Best Sellers
Custom Gear
Sleek Essentials